Providing solutions through fresh insights
Welcome to this website
This website offers a window on ways of providing internal diversity to match an organisation's customer base.
It also provides related articles by Professor Gloria Moss (see the 'Unconscious bias' and 'Articles' sections) and details of her book 'Why men like straight lines ans women like polka dots'.
Oiling the wheels to success
Through experience in consultancy and research, we can advise you on:

maximising the use of your staff (is the culture of your organisation helping retain and promote women and other minority groups for example?)
ways of removing glass ceilings and unleashing the talent in your organisation.
improving the quality of your customer service
improving the quality of your designs (graphic, product,

web design, retail design)
Our work is underpinned by an understanding of unconscious bias and the need for your products and staff to match the biases of the customer. We run workshops explaining how unconscious bias manifests and what you can do about it.
Unconscious bias Unconscious bias can have a very positive impact when harnessed for greater business success. For example, having creatives in the design and marketing departments whose preferences mirror those of customers will ensure that products and services are optimised. On the other hand, it can have a negative impact when individual biases influence business decisions in a way that runs counter to organisational or customer interests. For example, some organisations select and promote their staff on the basis of whether they 'fit' into the organisation but actually a key criterion should be whether they have appropriate leadership skills and whether they can create the necessary conditions to deliver products and services that will really appeal customers.
A practical approach, rooted in fact Extensive research by myself and others reveals that the character of the service that people deliver will be greatly impacted by their nationality, gender, and personality and we can help you strategically determine the best solutions for your business.
This site focuses on leading edge research concerning the way unconscious bias can prevent organisations from profiting from the pool of diversity available to it. Without a workforce that mirrors the diversity of the customer base, it is difficult to for organisations to produce services that will really appeal to your target market.

Whether you are seeking to retain more of your talent or seeking to appeal more to your customer base, we have unique findings to assist you to boost the bottom line.
Current / former clients have included Marks and Spencer, Ford, Canon Cameras, Bounty, Directski, Allen and Overy, Bayer and Telefonica.
Consultancy and workshop
Audit
We can conduct a speedy audit of your organisation and feedback on well you are doing to ensure that your organisation has the right levels of diversity to ensure that your product or services are optimised for its market.

The audit is usually accompanied by recommendations on:
- the strategic levels of diversity that would help ensure organisational success given the particular market in which the organisation operates
- simple steps to expand the talent pipeline
- ways of using unconscious bias way and how it may be currently acting out in a negative way, with staff blinded by their own biases
- ways of maximising the web, products and services and customer care for your particular segment
Workshop
Attend a short workshop to understand how you can use design to connect with your customers. This can be held in your organisation or in High Wycombe at Buckinghamshire New University ( a short train ride from Marylebone station, London).
Professor Gloria Moss has written a number of books on diversity, marketing and leadership and information and links can be found on the
Publications page
of this website. You can read articles that she has written for The Telegraph, Management Today, Huffington Post and HR Magazine in the 'Unconscious Bias' section of this website.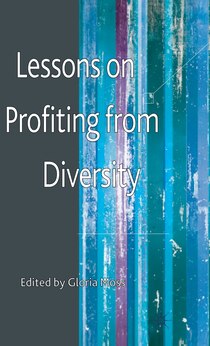 Current / former clients have included Marks and Spencer, Ford, Canon Cameras, Bounty, Directski, Allen and Overy, Bayer and Telefonica.

Contact

Phone: +44 (0) 208 458 2879 / (0) 1494 603162 /

(0)7771535 087
Email: gloria.moss@bucks.ac.uk / gloria-moss@hotmail.co.uk
Look forward to hearing from you!